M.Graham is an American company founded 25 years ago by a couple of artists that shared a passion for top quality art supplies. Both of the founders graduated fine arts in the 70's when many artists started to express their concerns about health effects from toxins in art supplies.
Since they were environmentally minded they decided to create solvent free paints and provide artists with safe yet high quality colors worthy of masters. M.Graham company is the first that brought back handcrafted small batch paint made with natural bases of walnut oil and honey. M. Graham Artist Watercolors are also manufactured with honey.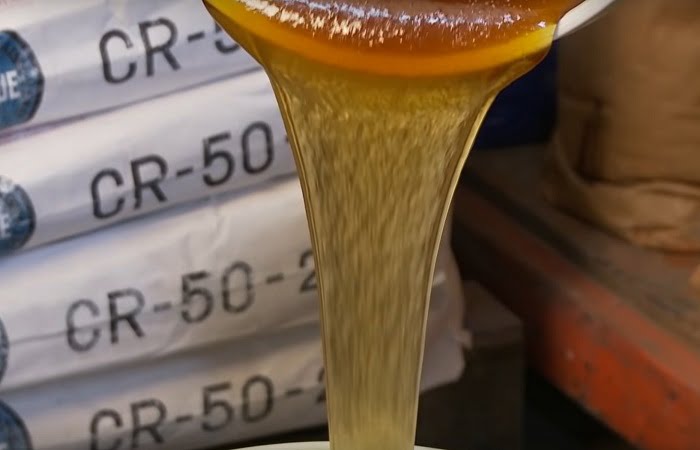 M. Graham Artists Watercolors
There are 70 different colors in M.Grahams' artist watercolor line. These paints are very rich in pigments and colors are bright and intense.
The base used for the production of M. Grahams' watercolors is Northwest blackberry honey with gum arabic and glycerine added to the mixture. The result of the use of those ingredients is very creamy and easy to mix with water paint with smooth washes and very translucent blends.
Honey was used as a base for watercolors centuries ago because of its natural properties. Its a natural preservative, helps colors dilute more easily after they dried on your palette even after months of disuse and prevents the paint in the tube from hardening.
There are a few sets of M.Graham watercolors and they also can be purchased separately.
Basic Watercolor Set
Basic watercolor set contains 5 1/2 ounce tubes of paint of which three are primary colors, one green and one brown. Although the color range seems very limited you can get a lot of colors if you mix them so this should be enough for you as your first purchase just to get familiar with the colors and see if these are something that will suit your painting technique.
Colors that you get in this basic watercolor set are Permanent Alizarin Crimson, Ultramarine Blue, Azo Yellow, Sap Green and Burnt Sienna. Using just these with an additional tube of white you can create an impressive pallet to use on your paintings. 
Since the base for the paints are honey, glycerine and gum arabic they extremely creamy and easy to apply on the paper. Paints are rich in nice bright pigments and maintain brilliance even when you heavily dilute them tho I must warn you that due to their heavy pigment paints are very staining and therefore difficult to lift from the paper, almost impossible.
Lightfastness of the paints is very good and all the information on the tubes is accurate so you can make mistakes when you are purchasing the paints. What it says on the tube is what you get when you use the paints. 
The colors that you get in this basic set are:
Permanent Alizarin Crimson

 

– Series 5
Lightfastness II
Vehicle: Gum Arabic
Conforms to ASTM D-4236
Pigment: Diketo Pyrrolopyrrol (PR 264)
Ultramarine Blue

 

– Series 3
Lightfastness I
Vehicle: Gum Arabic
Conforms to ASTM D-4236
Pigment: Silicate of Sodium & Aluminum with Sulphur (PB 29)
Azo Yellow (Aureolin)

 

– Series 2
Lightfastness I
Vehicle: Gum Arabic
Conforms to ASTM D-4236
Pigment: Benzimidazolone Yellow (PZY 151)
Sap Green

 

– Series 2
Lightfastness I
Vehicle: Gum Arabic
Conforms to ASTM D-4236
Pigment: Chlorinated Copper Phthalocyanine
Burnt Sienna

 

– Series I
Lightfastness I
Vehicle: Gum Arabic
Conforms to ASTM D-4236
Pigment: Calcined Natural Iron Oxide (PBr 7)
Performance
The hues are very brilliant. The pigment load is so rich which means that you need to use only a bit of paint to get a good mixture. The texture of the paint is creamy and consistent and mixing the paints is very easy.
Thanks to the base of honey and gum arabic the paints retain its properties even after a long period in the open, meaning on your pallet. It is easy to rewet it and use again, it will look exactly the same and maintain the same quality as if you freshly squeezed it out of the tube.
Lightfastness of almost all M.Grahams' watercolors is rated from very good to excellent which means you have a wide range of hues to choose from when you are planning to complete your palette. 
The paints are packed in small tubes but when it comes to M.Grahams' watercolors a little goes a long way since the pigment load is amazingly heavy with almost no fillers added.
So you do not need to worry that you paid to much for such a little tube of paint since these can last you a lot longer than many cheaper ones in bigger tubes. Also, you can use absolutely all of the paint you squeeze out of the tube since it rewets so well the moment you touch it with a wet brush it is ready to use.
I did find one issue with these watercolors and I must say that is the only one which maybe will not be an issue for many of you but still, I feel obligated to let you know that in some cases, it is not an absolute rule happens only sometimes, the paint simply won't dry when poured into pans.
Some of the colors semi-dry whilst others maintain a completely liquid state which is not good at all if you are planning to take them for an outdoor painting session. Even in a nicely sealed box, a mess is inevitable so keep that in mind when you are purchasing these. If you are a landscape artist these watercolors definitely shouldn't be your first choice.
However, if you are mainly painting in your studio there is nothing to fear and these will give you an extraordinary experience with their rich and bright pigments and nice creamy consistency of paint.
The price is also very reasonable considering the quality that you get and with a limited range of colors you can create a good palette for yourself.
If you have any questions and need any help regarding the subject feel free to leave them in the comment section and I will help in any way  I can.